UConn Net Impact Chapter organised a clean-up drive on 5th November 2019 at Riverfront, Hartford in association with Riverfront Recapture, Inc, a non-profit organization that manages downtown Hartford's riverfront park system.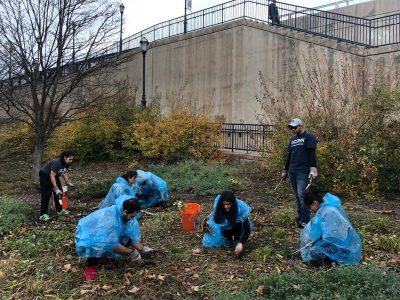 Riverfront Recapture has contributed immensely to improve the quality of life in Hartford by recapturing its riverfront property for the economic development of the city and the enjoyment of the public. The non-profit organization manages Hartford's four riverfront parks and has continuously expanded the footprint and accessibility of the parks while offering cultural events and recreational activities.
A group of 15 excited students from UConn Business School, took the task of preparing the garden beds on the riverfront sidewalks for winter season. The activity involved weeding out dead plants and clearing up fallen leaves from the riverfront sidewalks.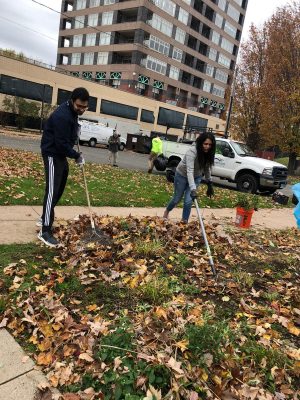 The program started with an info session on the detailed history of Riverfront by the organizers of Riverfront Recapture, Margie and Christopher. It was informative and interactive session attended by UConn students and volunteers from Travelers Inc. This was followed by three hours of fun, happiness and team building work. A sense of contentment prevailed in all the volunteers to have contributed their bit to keep the environment clean.
We would like the thank Margie Girardi and Christopher Hayes from Riverfront Recapture, Inc. to have given us an opportunity to be a part of this drive.
To find out more about Riverfront Recapture and get involved, visit
www.riverfront.org