Keney

Parks Sustainability Vegetation Plantation Event: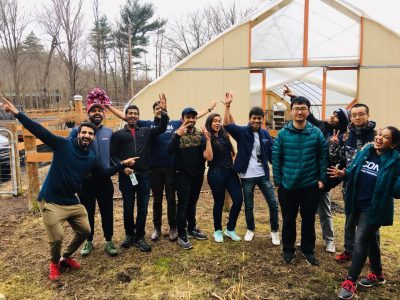 On March 15th, 2019, UConn's Graduate Net Impact Chapter visited the Keney Park Sustainability Project (KPSP). KPSP intends to create the next generation of healthy, productive and environmentally conscious citizens.
15 Uconn Graduate students helped KPSP in removing dead plants and vegetate lettuce, spinach and cilantro seeds. Uconn students learn about the impact of the environment on mental, physical and spiritual health. And how the practice of sustainable techniques promotes a healthy symbiotic relationship between us and our environment.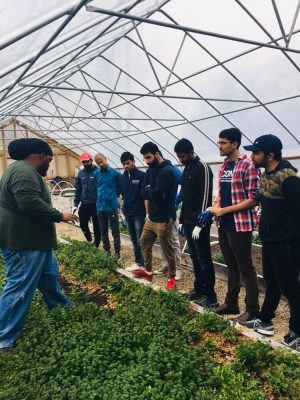 The Keney Park Sustainability Project goal is to support the development and sustainability of community-based food systems, i.e., farmers markets, community gardens, school-based gardening, agricultural project and home gardens. KPSP protect and preserve the 693-acre urban forest named Keney Park by providing individuals employable landscaping and forest management skills.  As a result, it is creating the next generation of employable parks workers and Environmental Stewards.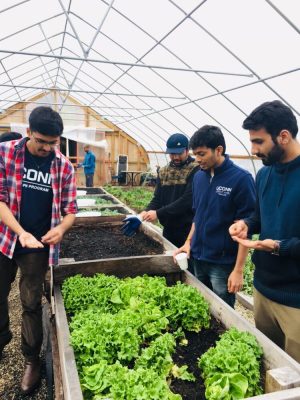 Projects of KPSP:
Landscaping: Through landscaping project KPSPS is helping youngsters between 13 to 18 years of age to develop both professional and personal skills.
Composting: KPSP compost is used in a mixture used to plant seeds, improve quality of soil and promote local food protection.
Aquaponics: Aquaponics consists of growing fish and vegetables in a productive, integrated system in any outdoor space.
Forest Management, Building & Design: KPSP forest management projects consist of clearing invasive species from the trails, upcycling forest materials and lumber, and overall keeping the trails of Keney Park clear for easy public access.
Health and nutrition: KPSP Health and Nutrition program is focused on educating the community on healthy eating and providing access to nutrient-rich foods.
To find out more about Keney Park and get involved, visit https://www.keneyparksustainability.org/projects