ESG Strategy during a Recession – November 17 at 12 pm EST
Calling all current and future business leaders!
Amid challenging times business leadership is evolving to address new concerns, opportunities, and concepts faster than ever. The UConn Net Impact Graduate Chapter is proud to partner with industry experts for a conversation about emerging ESG trends and evolving strategies.
What should you expect:
What's ESG and how it impacts the corporate ecosystem and future business leaders?
How would corporates prioritize their ESG strategy during a recession?
Would corporate sustainability be a differentiating factor during troubled economic times and thereafter?
What can I do to add value to the organization in these times?
Please note, this is a virtual session. Once registered, you will receive the attendee webex information in your email.
Register below for our first virtual session on Thursday, November 17 at 12 – 1 pm EST featuring: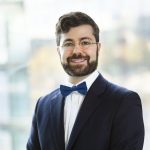 Lawrence Deju-Wiseman
Director of Market Abuse and Financial Services Conduct at PwC UK

Lawrence specializes in complex markets, derivatives, digital assets, and DeFi.  His experiences draws on his time as an FX options trader with BP, and more recently as the Global Head of Surveillance at HSBC covering FX, commodities, benchmarks, retail markets and multi-asset derivatives.  Additionally, he holds dual qualifications as a New York attorney and a UK chartered accountant.  Lawrence frequently writes and speaks at conferences on emerging conduct issues, and works with universities, having previously served on the MBA Board of Advisors at the Olin School of Business and currently serving as a Professor in the Field at the University of Connecticut School of Business.  Outside of work, Lawrence is a keen gardener and enthusiastic (if unskilled) trail runner.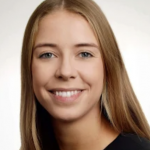 Lisa Maughan
Senior Manager, Financial Crime at PwC UK

Lisa leads Environment, Social and Governance for Financial Crime at PwC. In particular, she has been focused on the risk of greenwashing and the manipulation of carbon markets. She has delivered several presentations and published articles on the topics such as Greenwashing away value in Deals. She also specializes in supporting clients to design and enhance their financial crime governance, risk and controls. For instance, she led the development of a global financial crime target operating model and the definition of financial crime risk appetite. 
Prior to PwC, Lisa led criminal and regulatory investigations into financial crime at the UK Financial Conduct Authority which included the high profile FX and LIBOR investigations. 
Lisa also worked at the French regulator where she advised on legal affairs relating to market abuse and was responsible for international cooperation to obtain evidence to assist local and foreign investigations. 
Registration
Net Impact Speaker Series - ESG Strategy through a Recession